What is BlackHole Apk?
BlackHole APK is a music app that offers high resolution music streaming experience on your android smartphone without any ads or paid subscriptions. You can enjoy millions of songs from various genres and artists, and access lyrics support for sing-along fun. You can also download songs on your device for offline listening, and export playlists from Spotify, JioSaavan, Resso, Youtube music and more. BlackHole APK is a free online music player that lets you discover and enjoy music in a simple and convenient way.
Download BlackHole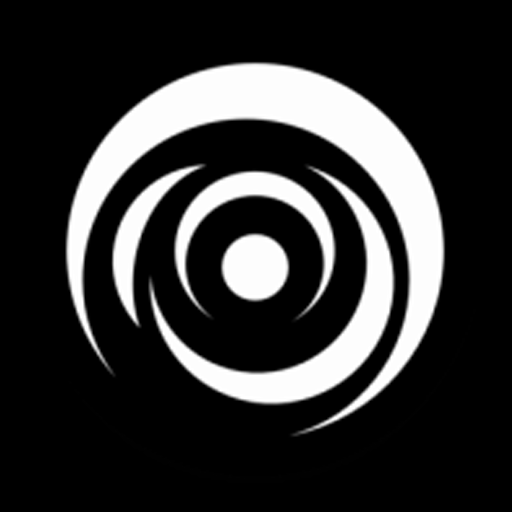 v1.15.9 || 30.5 MB
website : https://blackhole-apk.com
---
Why BlackHole Apk App?
BlackHole Apk app is an open-source project that is developed by Ankit Sangwan, a passionate developer who loves to create apps with flutter. You can find the source code of the app on GitHub, where you can also contribute to the development, report issues, or request features. You can also join the Telegram channel of BlackHole Apk app to get updates, feedback, and support from the developer and other users.
You can trust this app because it does not use torrents or any illegal sources to stream or download music. It only uses official APIs of the supported platforms and respects their terms of service. It also does not collect any personal data or require any permissions that are not necessary for the app's functionality.
If you love music and hate hassle, BlackHole Apk app is the perfect choice for you. This app lets you enjoy your favorite tunes without any cost or complication. You can also explore many amazing features that make this app unique and awesome. Below are some of them: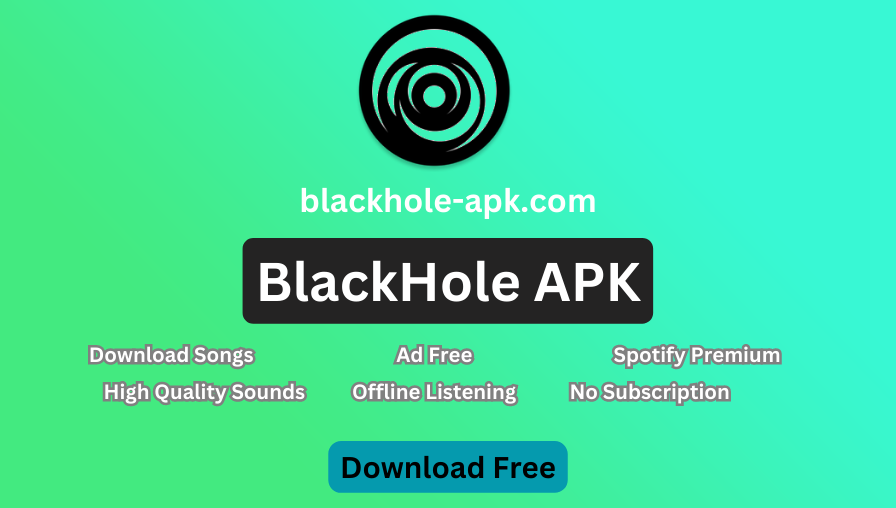 Features of BlackHole Apk
High Quality Songs
You can stream music in high quality up to 320 kbps, and enjoy the best sound quality on your phone.
Lyrics support
You can access lyrics for any song, and sing along with your favorite tunes.
Download Songs
Enjoy offline listening by downloading songs on your device. Save your data and battery while listening to songs with ID3 tags and albu.
Multiple Language
Select the language that suits you best for the app interface. Enjoy the app in your own language and feel more comfortable.
Add favorites
Add songs to your favorites list. Access them quickly anytime.
Equalizer
Equalizer lets you adjust the sound quality of your music. Boost the bass, tweak the treble, or choose a preset. Make your music sound balanced, clear, and powerful. BlackHole App has an easy-to-use equalizer. Tap on the icon and fine-tune your sound settings. Save your custom settings as a preset.
Smart UI
Update to the latest blackhole github apk and customize the app with themes and colors. Switch between light and dark mode. Find any song or artist with smart search. Enjoy the best music experience.
No Subscription
Listen to unlimited music for free and support the artists directly. Black hole app android gives you access to music from premium streaming platforms like Spotify, JioSaavan, Resso, and Youtube music without any fees or sign-ups. No catch, no hidden charges, no subscription required.
Sleep Timer
Set a timer to stop the music after a certain time. Fall asleep to your favorite songs.
Discover Music
Find new music from various genres and artists. Explore curated playlists and recommendations. See what's trending in the viral songs section.
No Ads
Enjoy music without any ads interruptions or fees with BlackHole App. Support the artists directly by listening to their songs and sharing them with others.
Screenshots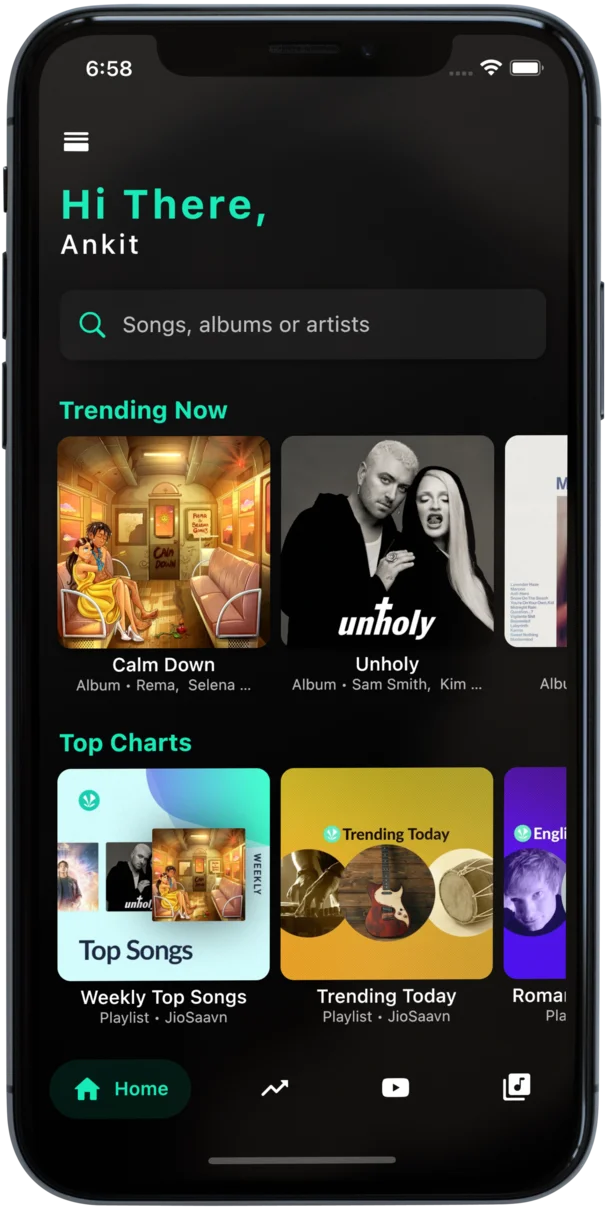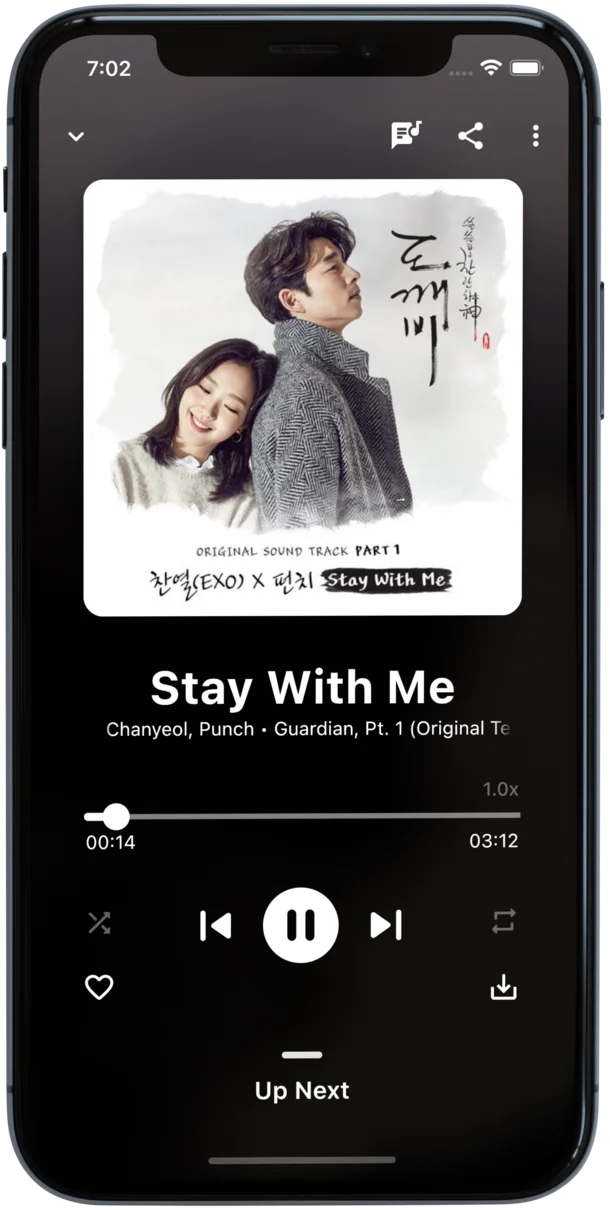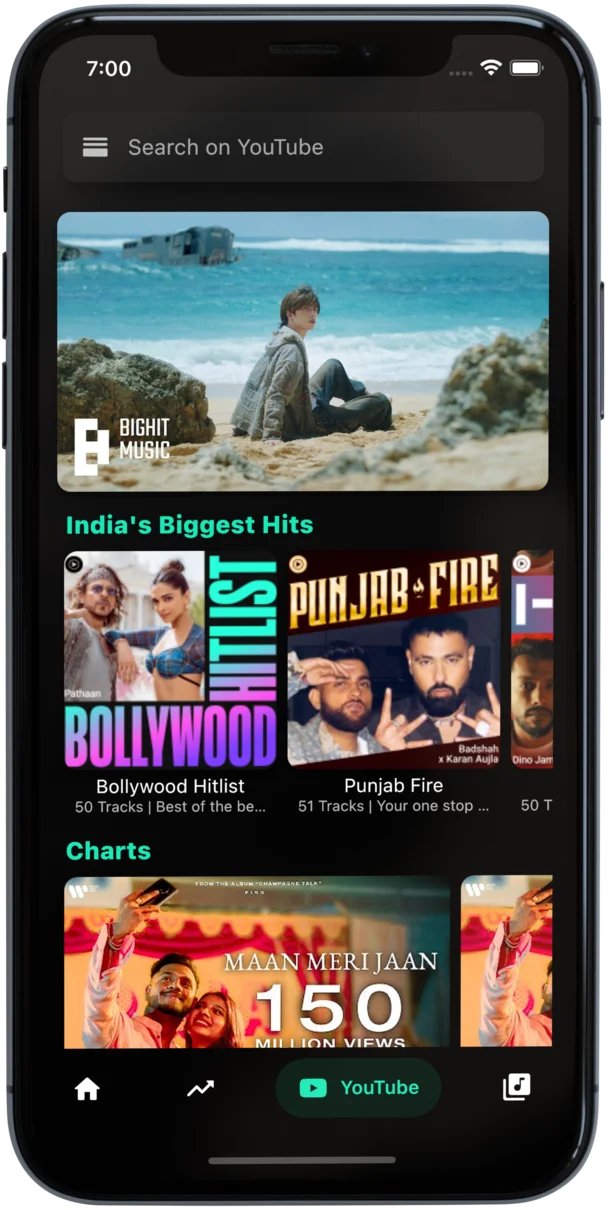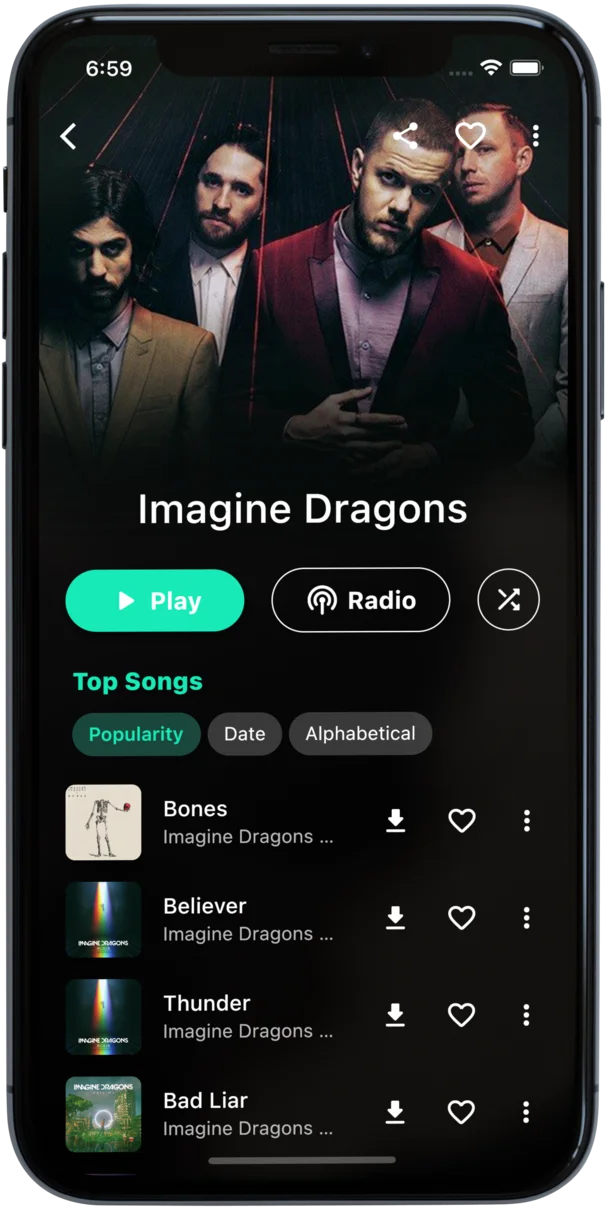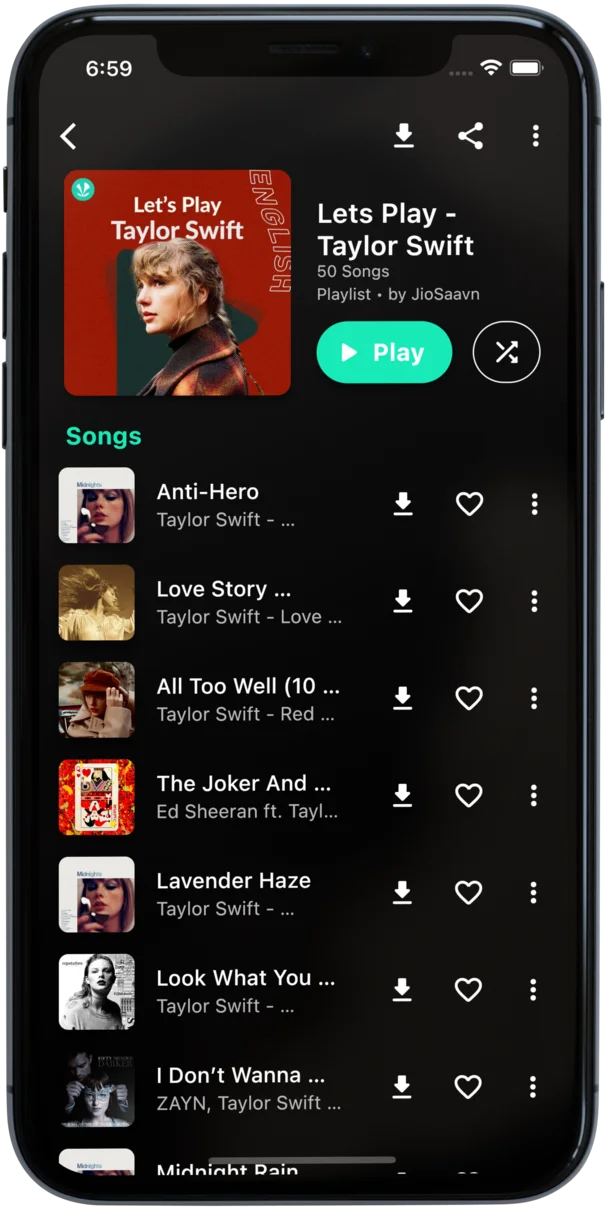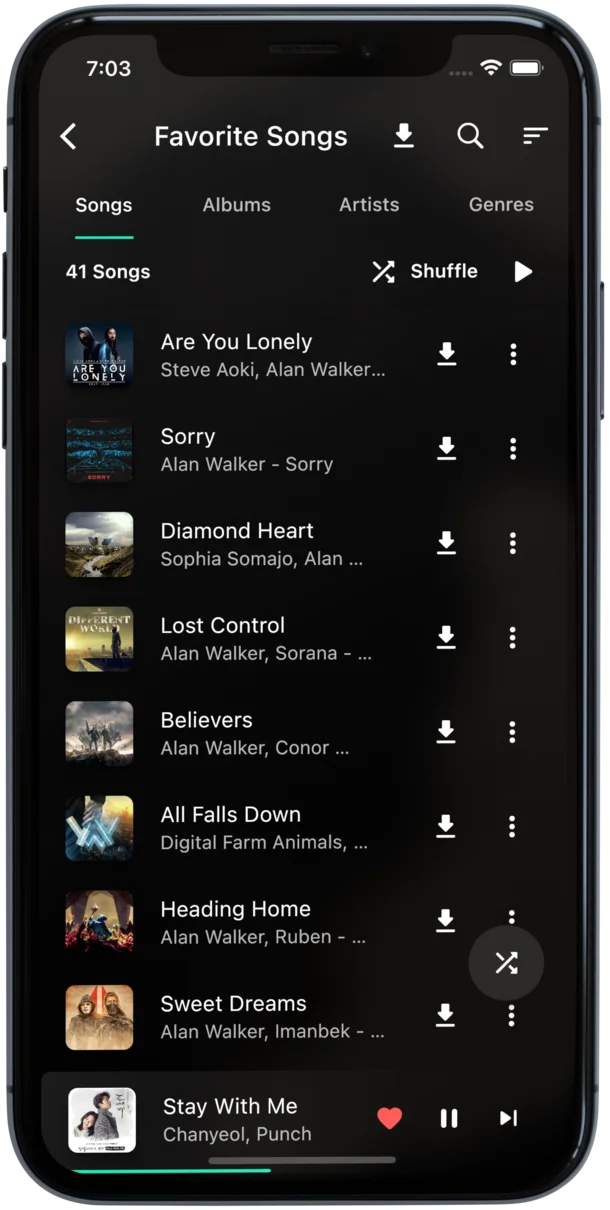 ---
Do you want to discover how to use BlackHole APK? Then check out the official YouTube channel of BlackHole. You can watch videos about BlackHole App. Just go to the Official BlackHole YouTube Channel given below
WHAT'S NEW
BlackHole v1.15.9
Navigation Bar and Miniplayer are now persistent
Added option to change default navigation tabs
Revamped settings menu
Pages now remain in the state for each tab
Search UI changes
Live search is also now tracked in the search history
Combined Saavn, YtMusic & YouTube search
Added top result to YtMusic search
Added view all option to YtMusic songs
Added data saver
Fixed proxy (VPN no longer required for those who aren't from India, just turn on proxy from app settings)
Fixed multiple share pops
Fixed incorrect lyrics when the song changed rapidly
Fixed duration in Song Info
Fixed issue when the same playlist is imported twice
Fixed Miniplayer UI issue
Fixed App UI settings not opening for a few users
Fixed empty playlists showing on the home screen
Fixed a few podcasts not playing
Click here to read full Changelogs.
---
How To Install Black Hole APK:
If you want to enjoy music with BlackHole APK, you need to install it on your Android device. Here are the steps to install BlackHole APK on Android:
Firstly download BlackHole Apk from our website (https://blackhole-apk.com).
Go to your device settings and enable the option to install apps from unknown sources. This will allow you to install apps that are not from the Google Play Store.
Locate the BlackHole APK file on your device and tap on it to start the installation process.
Follow the instructions on the screen and grant the necessary permissions to the app.
Wait for the installation to complete and then launch the app from your app drawer or home screen.
Enjoy music with BlackHole APK!
---
BlackHole App For PC
Want to enjoy high quality music streaming on your PC without ads or subscriptions? Install BlackHole Software on your windows PC now. It's a free music app that gives you millions of songs, lyrics, offline listening, and playlist import. Click the link below to get it.
---
User Reviews
Sanka Prabath
⭐⭐⭐⭐⭐

I love this app. It has all the songs I want to listen to, and the sound quality is amazing. I can also download songs and play them offline. The app is very easy to use and has a beautiful design. I recommend this app to everyone who loves music.
---
Alfred
⭐⭐⭐⭐⭐

This app is awesome. It has no ads or subscriptions, and it supports the artists directly. I can also export playlists from Spotify and YouTube, and discover new music from different genres and artists. The app is very fast and smooth, and has a lot of features. This is the best music app ever.
---
Vernie
⭐⭐⭐⭐⭐

The BlackHole apk is so good. It has a sleep timer feature that lets me stop the music after a certain time, and fall asleep to my favorite songs. I can also add songs to my favorites list, and access them quickly anytime. The app is very simple and handy. I appreciate this app and developer of this source.
---
M Smith
⭐⭐⭐⭐⭐

Black hole app is great. It has high resolution music streaming, and the sound quality is superb. I can also adjust the sound settings with the equalizer, and enhance my listening experience. The app is very stable and reliable, and has no bugs or glitches. This is a high quality app.
---
Eloise M Mangum
⭐⭐⭐⭐⭐

I like this app a lot. It has lyrics support for every song, and I can sing along with my favorite tunes. I can also customize the app with different themes and colors, and switch between light and dark mode. The app is very user-friendly and convenient. I enjoy using this app every day.
We love hearing from our app users and we want you to hear from them too. That's why we have our Facebook page and Trustpilot page, where you can check out hundreds of awesome reviews from our happy users. Go ahead and take a peek and see why our app rocks.
---
Final Words
In this article, you learned all about the BlackHole APK and its amazing features. This app lets you stream the best quality music for free, without any ads or subscriptions. It also supports the artists directly and allows you to download your favorite songs and listen to them offline. To install the app easily, just follow the steps in the article. Don't miss this chance to enjoy the best music streaming on your smart phone. Download BlackHole APK now and start listening to your favorite songs today. Thanks for visiting our blackhole-apk.com.
NOTE: Hey, we hope you enjoyed this website as much as we did. If you want to keep visiting us for the latest updates on BlackHole, please bookmark our website. It's super easy and it will make us very happy 😍. And don't forget to join our community Discord and Telegram, where you can chat with other enthusiasts, share your thoughts and feedback, and get exclusive sneak peeks and rewards. Trust us, you don't want to miss out on this 🔥
Share BlackHole APK !